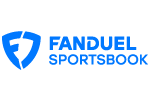 FanDuel Michigan Sportsbook App - Best for Overall Betting Experience
Across the states where legal sports betting takes place, FanDuel is almost always the name at the top of the tree when it comes to revenue. In the first three quarters of 2022, nearly 40 percent of gross gaming revenue in Michigan was taken by the FanDuel sportsbook alone.
In a sports betting market as competitive as this, that figure is impressive - but it is hardly surprising, given the all-round excellence of the online sports betting experience here.
The FanDuel sportsbook app ticks every box. It offers a wide range of markets, excellent bonuses, live streaming and more, wrapped up in a superlatively user-friendly mobile sports betting package.
Read our FanDuel Michigan Sportsbook review.
DraftKings Michigan Sportsbook App - Best for Betting on Big Games
The DraftKings sportsbook, like the offering of its long-time Daily Fantasy Sports rival FanDuel, is outstanding. There is so much to enjoy about the supply of excellent markets and offers, and the mobile experience is top-notch.
Where DraftKings really comes into its own is in offering great odds and opportunities around the truly significant dates in the sporting calendar.
If there's a big event on the horizon, you can rely on DraftKings to offer a host of clever markets, prop bets and bonuses to ensure your enjoyment of the occasion.
Read our DraftKings Michigan Sportsbook review
PointsBet Michigan Sportsbook App - Best for Competitive Odds
Competitive odds are a crucial factor for many visitors to Michigan online sportsbooks. Experienced bettors in particular enjoy searching out the prices with the best value.
PointsBet has attracted plenty of attention for its unique PointsBetting opportunities, backed up by an assertive marketing campaign. However, its competitive odds also deserve a share of the limelight.
You may not find many odds boosts here, but the quality of the sportsbook's odds on a daily basis more than makes up for that.
Read our PointsBet Michigan Sportsbook review.
BetRivers Michigan Sportsbook App - Best App for Rewards Program
All good online Michigan sportsbook apps should recognize and reward the loyalty of their most dedicated customers. Many brands offer a rewards program or a VIP scheme that makes those committed souls feel special and appreciated.
There are some outstanding rewards programs available at Michigan legal online sportsbooks, but BetRivers Michigan runs a particularly effective and attractive scheme.
Sports bettors here automatically qualify for membership in the iRush Rewards program, which is highly user-friendly and offers a host of appealing benefits to patrons.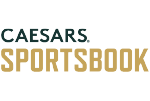 Caesars Michigan Sportsbook App - Best for Welcome Bonuses
All online sportsbooks compete for customers by offering attractive bonuses in return for signing up for an account. These can take various forms, including deposit matches and risk-free bets.
The Caesars sportsbook always seems to be very competitive with its welcome offers. For instance, currently, it offers a $1000 First Bet on Caesars for new bettors.
Read our Caesars Michigan Sportsbook review.
BetMGM Michigan Sportsbook App - Best for Regular Bonuses
BetMGM has a high profile in the state, thanks to its partnership with the MGM Grand Detroit. This is, along with the MotorCity Casino, one of the biggest live casinos in Michigan.
BetMGM leverages that status with an impressive range of bonuses and promotions for its online sportsbook customers. Currently, it has not one, but TWO welcome offers for you to choose from:
First Bet Offer up to $1500 paid back in bonus bets: Use the bonus code BETMIMGM
Bet $10, Get $200 in bonus bets: Use the code STATESFB200
You can take advantage of regular offers such as odds boosts and daily and weekly specials. It is always worth checking out the promotions on the BetMGM sportsbook app to see where you can get a little extra value and fun.
Read our BetMGM Michigan Sportsbook review.
ESPN BET Michigan Sportsbook App - Best for Innovative Features
ESPN BET launched in November 2023 with the intention of competing with the top dogs in online sportsbooks - DraftKings and Fanduel. With that in mind, the operator knows it needs a state of the art app and, boy, have they delivered the good. It is integrated the the ESPN app and has several unique features that are sure to wow users.
The ESPN BET app has it all - a seamless user experience, every market a sports bettor can imagine and ESPN personalities who make it a fun place to get some expert opinions and make some informed bets. Download it and check it out. You won't be disappointed.
Read our ESPN BET Michigan review for more information and insight on how to claim a generous Welcome Offer using our exclusive promo code BETMI.
Michigan Betting Apps That Get Updated Frequently
FanDuel Michigan Sportsbook App
In the first 10 months of 2022, the FanDuel sportsbook updated its app no fewer than 25 times. Among the upgrades were the introduction of one-touch promo opt-ins, an enhanced search facility and the ability to place same-game parlays during the NFL season so that you can put all your eggs in one basket when you bet on a Detroit Lions game. we expect to see something similar with ESPN BET promos.
Must be 21+ to participate. T&Cs apply.
DraftKings Michigan Sportsbook App
DraftKings is constantly tinkering with its online sportsbook app to make minor improvements. However, among the 25 upgrades in the first 10 months of 2022, most notable was the ability to place quick parlays and same-game parlays.
Must be 21+ to participate. T&Cs apply.
Caesars Michigan Sportsbook App
Caesars sportsbook upgraded its app 25 times in the first 10 months of 2022, with several bug fixes and general improvements. Among the most significant improvements, it enabled mobile sports betting customers to gain easier access to the brand's famous Caesars Rewards program.
Michigan Betting App With the Best Customer Service
The ability to get in touch quickly and easily with your chosen Michigan betting apps should come as standard. There are several ways in which operators offer the opportunity to raise an issue. These include toll-free telephone numbers, live chat functions, email addresses and FAQ sections.
The Caesars sportsbook is particularly impressive in this respect. All those methods of contacting the customer support team are available, ensuring that players can get a quick fix for any problem.
Sports Streaming on Mobile Michigan Betting Apps
When it comes to sports, one of the most attractive features a Michigan betting app can offer is the opportunity to view an event on which you have placed a bet.
Many online Michigan sportsbook apps offer this ability, which constitutes a serious upgrade to your wagering experience.
The FanDuel Michigan sportsbook app is particularly impressive in this respect. If you go to the Live Now section of the sportsbook app or website, you will find a host of events on which you can bet in-play - and many of them offer live streaming of the game too.
Best Sports Betting Apps For Prop Bets
So many Michigan bettors enjoy the challenge of proposition bets. They like to wager on outcomes within a game - and the best Michigan betting apps meet that demand with a vast selection of props on every event.
Although the choice is wide, the types of prop bets available through Michigan sportsbook apps tend to be reasonably similar. Wagers can relate to individual player performances or a team's progress through a game. For instance, you could make an over/under wager on the total number of yards that Detroit Lions' Jared Goff will pass for in a game.
Best Michigan Sports Betting Apps For In-Game Betting
One of the most popular and significant recent innovations in online sports betting has been the growth of in-play wagering. Advances in digital technology and algorithms mean odds can be updated instantly, and as a result, Michigan betting apps can take bets while a game is underway. If a game featuring your Detroit Lions has already started, you can still make a bet on it.
Most Michigan sportsbook apps now offer this capability. But in this respect, as in many others, the FanDuel Michigan sportsbook app is particularly impressive.
The list of events on which you can place in-play bets is always extensive, while the additional perk of live streaming adds greatly to the live betting experience. This is another reason why FanDuel can claim to offer the best Michigan sports betting app package.
Best Legal Michigan Betting Apps For Each Sport
Best NFL Betting App: Caesars Sportsbook
Football is the top sport for betting across the United States. Despite the perennial struggles of the Detroit Lions, many NFL fans in Michigan enjoy a regular wager on the game - and the Caesars sportsbook offers a host of ways to get closer to the action, including Lions Playoff Chances and Lions Super Bowl Odds
As well as extensive lines, props and alternate lines on every NFL game, Caesars offers boosts to its odds and to parlays and same-game parlays. There are even special promotions with top prizes including a trip to the Super Bowl.
Best NBA Betting App: DraftKings Sportsbook
Basketball is another sport that sees plenty of action wherever there is a sports betting presence, and the DraftKings Michigan sportsbook offers a particularly compelling suite of ways in which hoops fans in Michigan can bet on their favorite sport.
There are extensive betting opportunities on every NBA matchup and DraftKings, an official partner of the Detroit Pistons, goes much further. You will find preview content for every game, as well as NBA bonuses that include a boost to same-game parlays.
Best MLB Betting App: FanDuel Sportsbook
Plenty of Michigan sports betting action is centered around baseball and the fortunes of the Detroit Tigers. FanDuel is one of the Tigers' official partners and backs up that investment with an impressive commitment to baseball in its sportsbook.
You should expect to find a comprehensive set of odds and lines on every Major League game, as well as props and futures, as well as bonuses that can be used to add to the enjoyment of wagering on baseball.
Best NHL Betting App: PointsBet Sportsbook
Detroit is still known in many quarters as Hockeytown, so it is no surprise that Michigan sports betting apps pay plenty of attention to the exploits of the Detroit Red Wings.
PointsBet is one of the Red Wings' partners, and as a result, you can expect to find a serious amount of choice when it comes to wagering on every NHL game here. PointsBet's odds are famously competitive, which adds to the spice of betting on hockey here, while there are bonuses that can be used to juice up your wagers on the sport.
College Betting App: BetMGM Sportsbook
The Michigan Gaming Control Board imposes no restrictions on wagering on Michigan college sports teams. This is great news for the many fans of the Michigan State Spartans and Michigan Wolverines in the state.
BetMGM, like many of its rivals, makes a serious commitment to college football betting. It features prominently on the site, there are plenty of betting options, and the sportsbook also offers extensive previews of each week's college football actions that are packed with stats and trends.
Horse Racing App: TVG
Harness racing takes place at Northville Downs, which is also home to retail sports betting on races at tracks elsewhere. However, if you want to wager regularly on racing, the best online sports betting option is TVG.
This is the premium racing sportsbook app across the nation when it comes to horses, with a focus on US action as well as races abroad, and it deserves its place among other more general sports apps in Michigan.
What To Look For in Legal Michigan Sports Betting Apps
Mobile Speed
Many factors can contribute to your choice of app for Michigan online sports betting, but this may just be the most important. It's essential that your MI online sportsbook provides an app that is fast to use.
Sports bettors place great value on being able to move instantly from screen to screen so that they can find the bet they want, and place it, without any delay.
Frequent App Updates
It's worth checking how frequently Michigan sportsbook apps are updated. A commitment to fixing any issues and introducing new features is a big plus for any online sportsbook.
You can check through your app store how often sportsbook apps in Michigan are updated. If there are a couple of updates a month, you know this is a sports betting brand that is not content to rest on its laurels.
Exclusive App-Only Promotions
With more and more Michigan bettors keen to enjoy the advantages of mobile sports betting over placing wagers at retail sportsbooks, it's essential that all the features you find at sports betting sites are also available through MI online sportsbook apps.
However, many brands are now going further and offering Michigan Sportsbook promos that are available exclusively to those who place bets through mobile apps. Keep a lookout for special offers that are reserved purely for mobile players.
Sports Betting App Security
However you enjoy online wagering, you want to be sure that your data and money are protected at all times while using a Michigan sports betting app.
Online sportsbooks licensed by the Michigan Gaming Control Board go to great lengths to keep their customers safe, with state-of-the-art encryption technology just one of the ways they use to offer the security you need.
Positive App Reviews
When you are trying to choose your favorite Michigan sports betting app, it can be useful to find out what other users think of it. There are plenty of places online where you can find reviews shared by other customers.
While there is never any substitute for trying out Michigan sportsbook apps yourself, it is always interesting to hear of the experiences players have had here and in other states with legal sports betting online.
Incredible Betting App Interface
As well as the speed with which MI sportsbook apps move, a crucial consideration is the user interface available to sports bettors.
The best online sports betting operators invest considerable time and expertise in designing app screens that make it clear where your favorite sports and bets are to be found. The more user-friendly your app is, the more likely you are to return to it time and again.
Flexible Payment Options
You can have all the best features, odds, and offers at your fingertips - but that counts for nothing if you cannot deposit money into your MI online sports betting account easily, and withdraw it after a good win. Getting your money in and out of your account should be easier than having to use retail sportsbooks instead.
It is always worth checking out the various banking methods available. The broader the choice the better, because it means you are more likely to be able to use your preferred option to move funds into and out of your Michigan sports betting account.
Sportsbook Customer Service
Nobody wants to have to contact an online sportsbook but, like a good insurance policy, on the day when you do need it, you expect the service to be excellent.
The best Michigan sportsbook apps offer a host of ways in which you can get in touch to raise an issue or settle a query. These may include quicker methods such as a toll-free phone number or a live chat facility, while other options such as an email address and a deep FAQ section may also be useful.
Michigan Sportsbook Apps vs Online Sportsbooks
There are several advantages to sports betting with betting apps in Michigan, but the most compelling can be summed up in one word: convenience.
Wherever you are - at home, at work, traveling, in a bar, or even at the game - you can now place a wager on your favorite sport at the touch of a few buttons.
The companies that offer online sports betting in Michigan work hard to deliver the features and functionality that make wagering through your mobile device easy and enjoyable.
There may be less real estate to work with than you will find when you visit Michigan sports betting sites on your desktop. However, the best sports betting operators have become extremely adept at fitting plenty of information onto a mobile screen without it feeling cluttered.
Many people still enjoy the experience of wagering at a retail sportsbook. There are several retail sportsbooks in operation in Michigan, including those at the MGM Grand Detroit, the MotorCity Casino, the Turtle Creek Casino, and the Little River Casino and Resort.
However, Michigan is the largest state east of the Mississippi. Traveling in person to use a retail sportsbook could involve a significant journey. While retail sports betting delivers the buzz of being surrounded by like-minded folks, for vast numbers of Michigan sports bettors the ease of being able to bet anywhere in the state is a clinching factor.
Using a Michigan Sportsbook App
When you first venture into the realm of mobile betting, it may be unfamiliar. The screen is so much smaller, and you may be used to the experience of opening a web page to access Michigan sports betting sites.
However, once you have downloaded your preferred app from your app store, you should quickly become familiar with mobile wagering. Virtually all sports betting apps in Michigan are available for both iOS and Android devices - which covers nearly all mobiles in the modern world.
Betting With iOS Mobile Devices
If you are an iPhone owner, the first step to accessing a Michigan sports betting app is to visit the App Store and search for your chosen brand.
Once you have done this, you should be able to download it directly to your device. You can then sign up for an account, or sign in to an existing account, just as you would on a website.
You will need to be located within the borders of Michigan to be able to play. MI sportsbook apps are fitted with geo-location technology that ensures you are on licensed territory and, therefore, making sports betting legal.
Betting With Android Sports Betting Apps
Android owners will follow a very similar process to those with iPhones. In this instance, you visit the Google Play Store and hunt down your preferred online sportsbook.
Now download the app to your device and sign up - or sign in - as you would on a desktop. You are now ready to start playing.
Remember not to switch off any geo-location plugins on your device. Your MI sportsbook will need to be assured that you are within state borders before you are allowed to play.
Reasons to Use Michigan Betting Apps for Sports Betting
Increased User-Friendliness
Attractive, intuitive and extensively easy to use. These are the defining characteristics of the best online Michigan sportsbooks that are available through mobile sports betting apps.
The fact that you can pull your device out of your pocket and place a bet within seconds is an incredibly powerful argument in favor of MI sportsbook apps.
You can be located anywhere in the state and still be able to wager on your favorite sport through an interface that has been designed for speed and convenience. What's not to like?
Accessible Sports Wagering
Younger sports bettors may find it hard to believe how difficult it used to be to place wagers in locations where sports betting has been legal for some time. You can get a taste of the old process by traveling all the way to a retail sportsbook to place a bet.
Compare that to the current situation where you can be on a train, at a bar, or even in the arena at the game you want to wager on - and put your money down.
Online sports betting has revolutionized the process of betting, and the extra-easy access you can now enjoy to betting facilities is the clinching evidence of that trend.
Account Funding is Easier
Now that online banking is increasingly accepted, the process of funding your wagering activity has become far easier.
As well as the ability to make a deposit using a debit or credit card, or an online bank transfer, many mobile devices come equipped with e-wallets. If your chosen Michigan online sports betting operator accepts deposits in this way, funding your mobile betting experience will be extremely easy.
Always check which banking methods are available at any MI sportsbook apps where you are thinking of opening an account.
How to Download a Sports Betting App
Michigan online sportsbooks want to make it as easy as possible for you to access their mobile betting facilities. Accordingly, the process of downloading MI sportsbook apps is extremely straightforward.
Select a Michigan sports betting app that looks right for you.
In some cases, you can go directly from the brand's website to your app store.
If not, visit the app store that matches your device.
Search for your chosen online sportsbook app.
Click on it to download it to your device.
Once it appears there, sign in to your account - or set one up.
How to Sign up for Michigan Sports Betting Apps
If you have not yet opened an account with the MI sportsbook you have selected, the process is once again streamlined and easy to follow.
Somewhere on the home screen there will be a Join Now or Sign Up button. Click it.
You will have to provide several pieces of information, including your email address.
You should create a username and a unique password.
Give your name, home address, and date of birth.
You may have to provide proof of ID, such as your Social Security number.
Once you agree to all terms and conditions, your account should be verified.
Be sure to use any Michigan sportsbook promo code you have been given to trigger your welcome bonus.
Make your first deposit into your account.
You are ready to enjoy MI mobile sports betting.
Are Michigan Sports Betting Apps Legal?
The change in the Michigan sports betting laws that made online sports betting legal in the Great Lakes State came about in December 2019. That is when a sports betting bill, the Lawful Sports Betting Act, was signed into law by state governor Gretchen Whitmer.
The road to legalization had been cleared in 2018 when the US Supreme Court overturned the Professional and Amateur Sports Protection Act. That legislation meant states were allowed to authorize sports betting if they so desired.
Retail sportsbooks in the state went live in 2020, with online sportsbooks following at the start of 2021. All Michigan sports betting sites must be licensed through a partnership with a physical casino. For instance, BetRivers is legally allowed to operate thanks to its tie-up with the Little River Casino and Resort and BetMGM through the MGM Grand Detroit.
All licenses are granted through the Michigan Gaming Control Board, which ensures that brands comply with the strict legal guidelines governing Michigan online sportsbooks.
There are now 14 Michigan mobile sports betting apps in operation, and Michigan online casinos are legalized as well. Many of the leading sportsbook brands here also offer online casino games.
Get Started Betting Using Michigan Betting Apps
We hope that by now you have an understanding of what is involved in placing sports bets through Michigan online sportsbooks' mobile platforms.
Michigan is a state with large numbers of sports fans among its 10 million residents, and it is home to teams who compete in all four major sports leagues in North America.
It is no surprise that the Michigan sports betting market has taken off so quickly, driven in no small part by the availability of a range of outstanding mobile sportsbook apps.
Leading online sports betting operators, including FanDuel, DraftKings, BetMGM and Caesars, are among those offering the opportunity to wager through your mobile device.
There are so many ways you can wager on your favorite sports and teams - and we have further guides where we show you how to place various bets, including moneylines, point spreads, parlays, and prop bets.
Michigan Sports Betting FAQ
Yes, they are. Online and mobile sports betting was legalized in 2019, and since 2021 sportsbooks licensed by the Michigan Gaming Control Board have been offering mobile betting services in the Great Lakes State.
All licensed operators in the state have extensive security measures in place to protect their players while they are wagering. Your personal and financial details should be kept safe by advanced security systems - all the top MI sports betting companies are dedicated to customer safety in this way.
Yes. You should be offered a generous welcome bonus - such as a deposit match - when you sign up. Once you are on board, you should find regular offers including odds boosts, contests and seasonal bonuses. Some sportsbooks even offer less traditional perks, such as three months of NBA League Pass for free, in addition to the sign-up bonus.
Yes, you can. There are no restrictions in Michigan on wagering on college football or other NCAA sports. As a result, you are at liberty to bet on the Michigan State Spartans, the Michigan Wolverines and any other college team you follow.
Yes, you can bet on horse racing in Michigan through mobile sportsbook apps. TVG is a respected brand that enables mobile wagering on horse racing in many stages, and it is available in the Great Lakes State for betting on races at Northville Downs and out-of-state tracks.
Author
Award-winning contributor covering sports betting and online gambling around the world for decades, Martin Booth is one of the most trusted voices in online gambling. From legislative updates in MI to breaking down the top legal online casinos in Michigan, Martin covers a gambit of topics for BetMichigan.com.